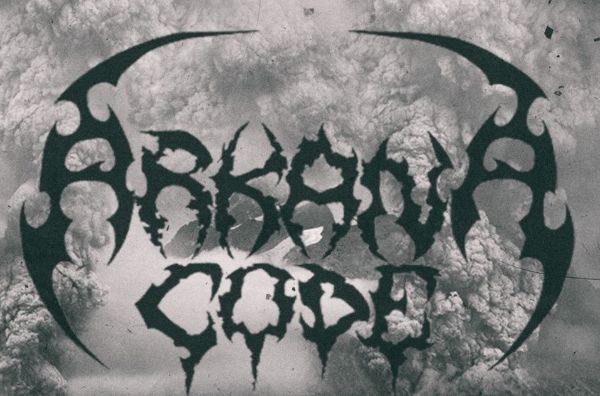 Interview was prepared by Andreea Gherfi (Metalhead)
Italienii de la Arkana Code isi impacheteaza mesajele in piese agresive, insa presarate cu pasaje laborioase de chitara ce creeaza un contrast muzical atipic genului. Cel mai recent album al trupei, "Brutal Conflict", livreaza, in unsprezece piese executate cu precizie chirurgicala, visceralitatea specifica genului death metal.
Arkana Code va canta pe scena de la METALHEAD Meeting Festival sambata noaptea, de la ora 2:00. ;)
METALHEAD: Hello and thank you for taking a little time to answer a few questions for our readers. Is this the first time you come to Romania?
Paul: Thanx to you too for calling us .. yes, this is our first experience in Romania at Metalhead Meeting Fest..it's a big Festival with a lot of Big Bands..we are a little worried..
METALHEAD: What kind of energy you expect from the Romanian public?
Paul: We expect a strong energy from Romanian public for the fact that scene there is going on very well...Romanian public wants Metal, Metal for real..Extreme Metal..
Francesco: The underground Romanian scene is very intense and old school, we are very excited
METALHEAD: How would you describe your music to somebody who has never heard your band before?
Paul: Our music? well, I think technical Death Metal...Someone will like it, somebody else does not ... anyway you can' t please to everyone
Francesco: Our music is for fans of power of brutal death metal and technical and classical death metal riffs.
METALHEAD: What is your favourite song to perform live?
Paul: I honestly don't know .... at least I don' t think I have any preference on the songs that will play .. i guess they are all equivalent each other.
Francesco: The most brutal is Mutilated Reality but every songs have a personal story and i love it.
METALHEAD: What are the main elements that inspire your work?
Paul: Personally I like all those bands that have a basic dark sound ... for my inspiration they help me when I have to create arkana code music.
METALHEAD: What do you think is your biggest achievement as a band and what was the biggest problem that you had to overcome as a band?
Paul: Our big achievement as band is to play there in Bucharest on June 24 at Metal Head Fest..The biggest problem was re-compiling the whole line up in 2014. This has resulted in a huge loss of time and slowdown in the band's activities in terms of lives and composition of songs
METALHEAD: How do you feel about the internet in the music business and how important are live concerts for a band nowadays?
Paul:In the internet music business you are lost in the midst of many bands with their very good and interesting proposals, so it is difficult to come out. On digital platforms there is so much of that music that the audience itself is disoriented .. it is virtually impossible to listen to everything .. for a band concerts with famous bands are very important to build your own sequel .. you have to play live the most Possible in important situations such as MetalHead Fest
METALHEAD: Share with us your top five underrated bands that people should start listerning right now. :)
Francesco: Italian metal scene is very great and i reccomend all extreme italians bands :)
Paul: OMG.. I don't know...I don't want to disagree with anyone .... no names :)
METALHEAD: What are you preparing for your show at Metalhead Meeting Festival (new songs, anything special related to your performance)?
Paul: We are preparing part of the tracks that make up our new Brutal Conflict Cd released for MetalScrap Record Inc. in January 2017
METALHEAD: Thank you for answering, any message you want to send those who will come to see you perform at Metalhead Meeting Festival?
Paul: Thanks to you for asking... Yes, the message for the Romanian audience is to help us to grow up .. to put a like on our FB page and to view our channel on youtube, and to listen to us on the digital 7 digital, amazon, tunes platforms
Cea de-a sasea editie METALHEAD Meeting Festival va asteapta pe 24 si 25 iunie, la Arenele Romane din Bucuresti, cu un lineup de zile mari. Pe scena sa vor urca: Cradle Of Filth, Sepultura, Behemoth, Uli Jon Roth (Scorpions Set), Ross The Boss (classic Manowar Set) Agnostic Front, Myrkur, Bucovina, Nox Vorago, Materia, Pokerface, MartYriuM, Arkana Code, Cretura, Diying Gorgeous Lies, Within The Nova, Enemynside, 5Rand si Selector.